Here Are Sequential Steps to Fix SQL MDF File
When the users get to understand something properly, the chances of better results in any process, becomes maximum and the similar case is with SQL Recovery tool. The interface of this tool is very simple to fix SQL Server data.
Steps to Carry Out Efficient SQL Server Database Recovery Process
Step No-1- Install the Software Successfully & Open It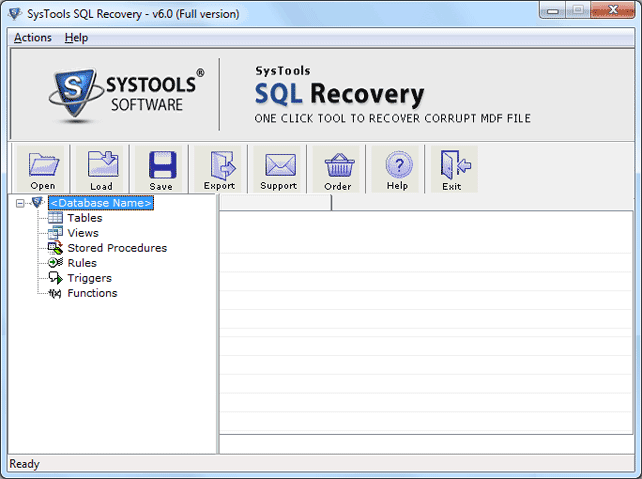 Step No-2- Then Click on "Open" Button to Import Corrupted SQL MDF File.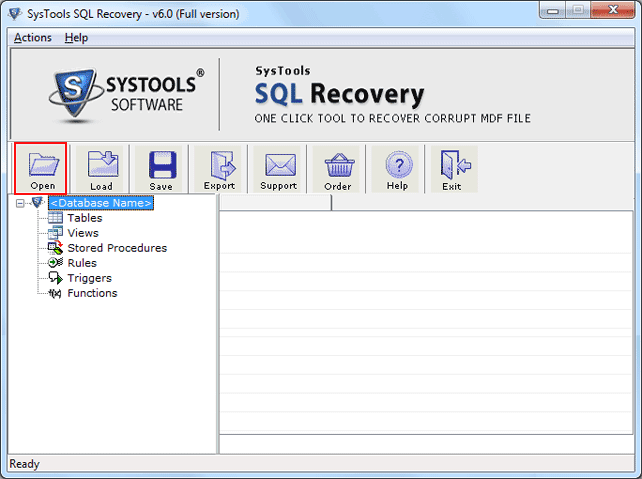 Step No-3- Then Browse the Corrupted SQL Server Database MDF File by Clicking on 'Open' Button.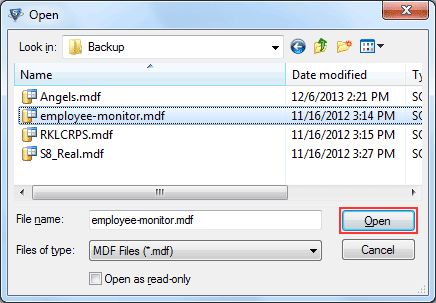 Step No-4- Select Scanning Option "Quick Scan" or "Advance Scan" and Select SQL Server Version.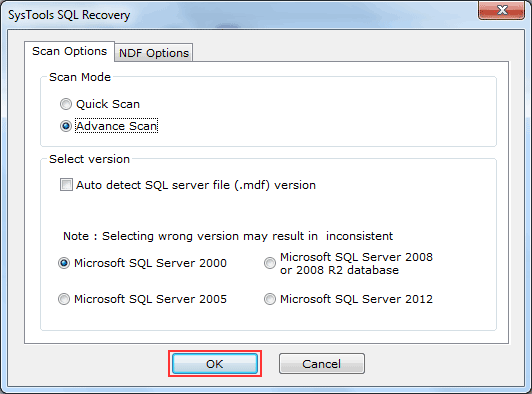 Step No-5- Select NDF Options for Corrupt NDF File Recovery and Click on "Add Files" Button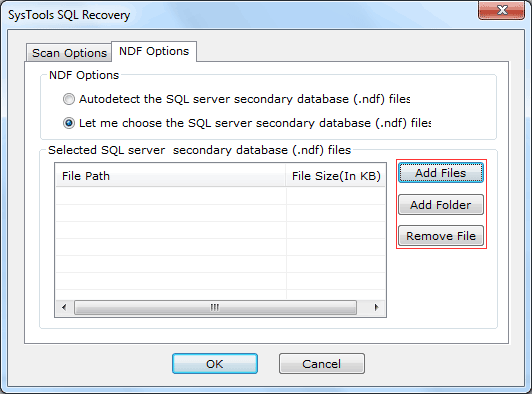 Step No-6- Browse Corrupted NDF file by Clicking on 'Open' Button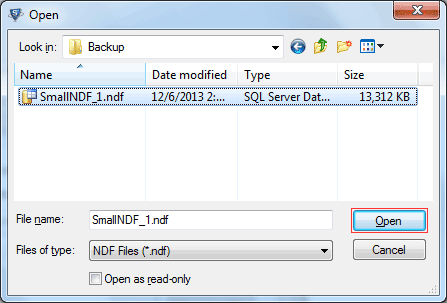 Step No-7- Then Software Performs Scanning Process Simultaneously Showing the Details of Recovered Data Files.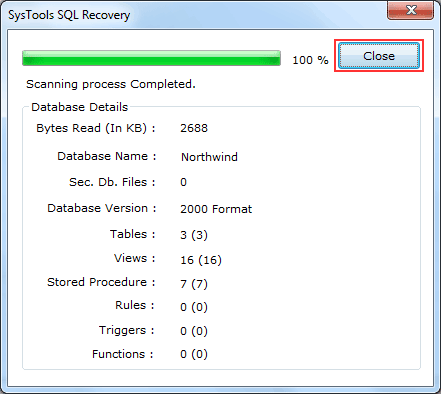 Step No-8- Export Scanned Files in Your System by Clicking on "Yes" otherwise "NO"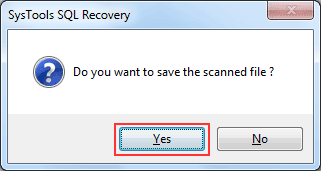 Step No-9- Choose the location for Saving .str file on Machine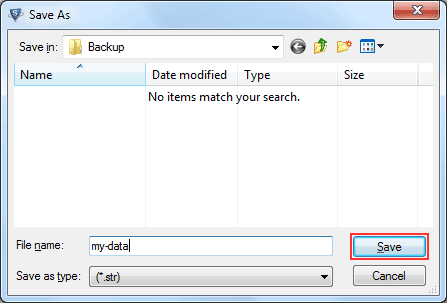 Step No-10- See the Preview the Recovered SQL MDF File and NDF file with its Entities such as Tables, Triggers, Stored Procedure, Rules and Views etc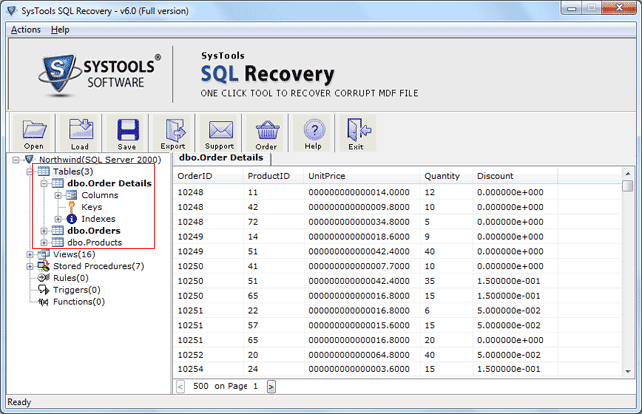 Step No-11- Click on 'Export' Button to Save the Recovered SQL Database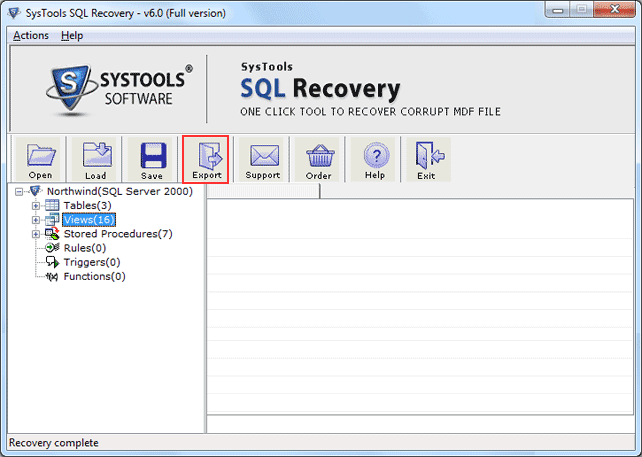 Step No-12- Export to Local Host or SQL Server by Selecting SQL Server Database or SQL Compatible Scripts Option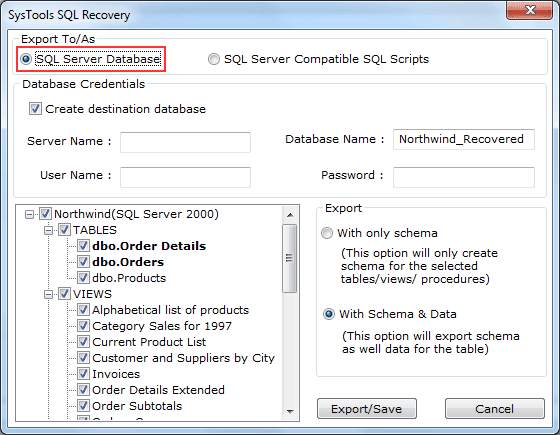 Step No-13- If you are using "SQL Server Compatible SQL Script" then there is no need to put User Name and Password. But if you are choosing SQL Server Database then fill all the credential details.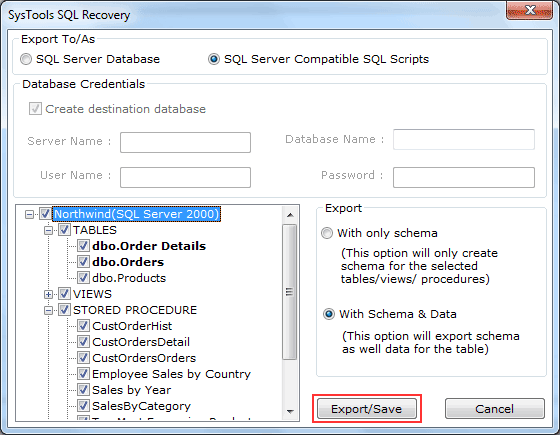 Step No-14- Choose the location for saving SQL files and click on "OK" button.